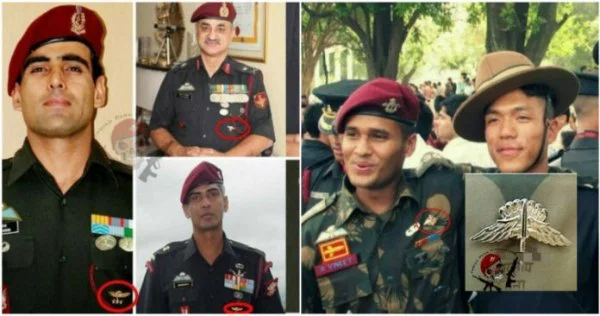 Para commandos are one of the bravest men of any army of the world. Indian army's Para regiment has given many brave heroes for the nation. We can identify the heroes by their names but what still might confuse us, are their badges.
We share all the badges worn by para commandos of Indian army.
1. ATGM Firing Qualified​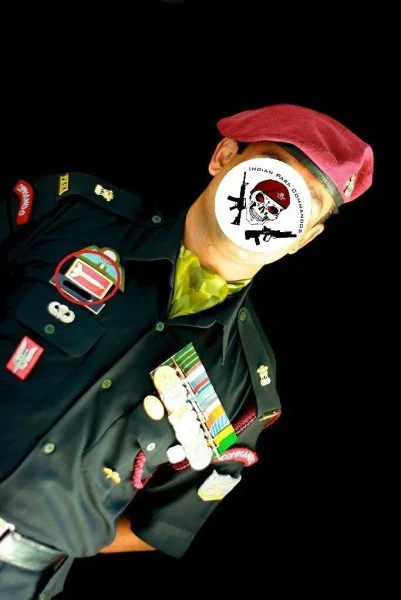 It indicates Anti Tank Guided Missile (ATGM) course Qualified – Earned during Battalion Support Weapon (BSW) course after successfully hitting the target thus he is trained to knock out Armored vehicles and Tanks from range.
2. Paratrooper wing​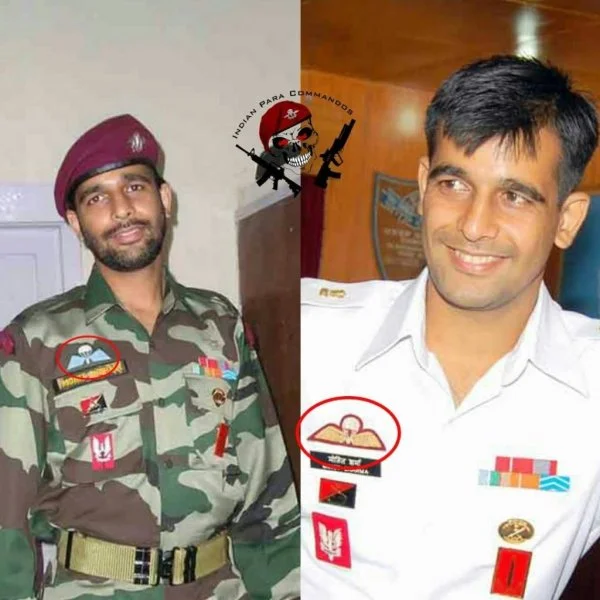 A Paratrooper wing is earned after successful completion of Parachute basic course. A single airborne brevet: an open parachute in white, with light blue wings extended from it, the whole on a grey-green drab background.
Some other variants have existed for ceremonial/mess uniforms, e.g., with gold wired wings on a maroon flanel, the same on a scarlet background for the PBG on their ceremonial tunics. This was formerly worn on the upper right sleeve but since, 1975 appears above the right chest pocket and name tab.
3. Jump Indicator Wings​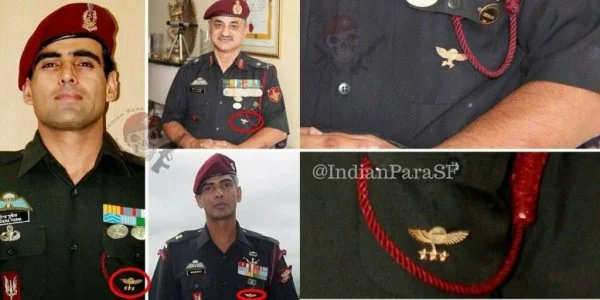 A brass badge with stars at the bottom of the parachute, with 1 star denoting 25 jumps, 2 stars 50 and 3 stars 100. Worn below left pocket.
4. Diving Badge​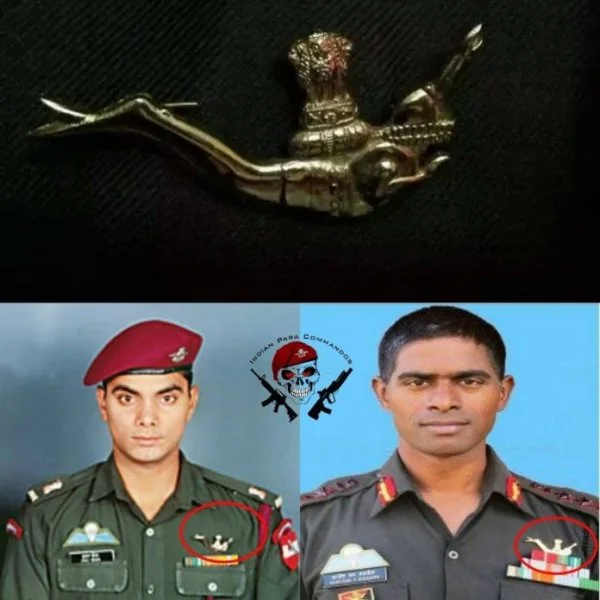 It depicts a Diver fully geared with combat load and ready to undertake specialized underwater ops. As a diver having endurance, strength and stamina he is also skilled in various weapons, explosives and equipment for specialized underwater ops and as saboteur.
5. Combat Free Fall​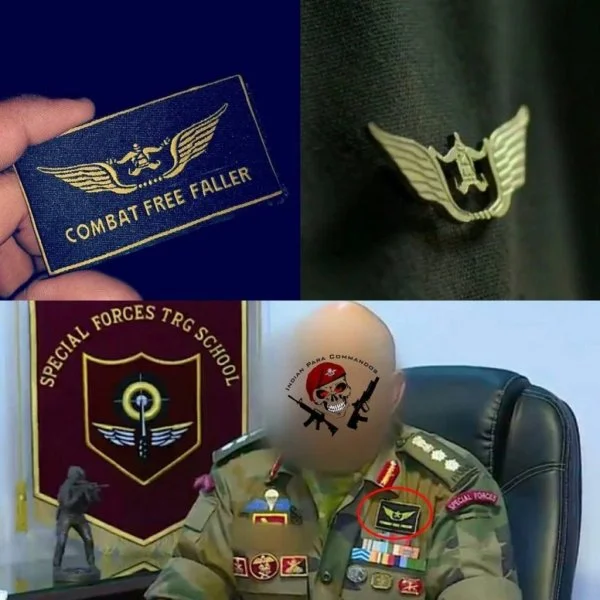 Earned after combat free fall course, 50 jumps from 30,000 ~ ft learning both HAHO (High altitude high opening) and HALO (High altitude low opening) jumps.
6. United States Parachutist Badge​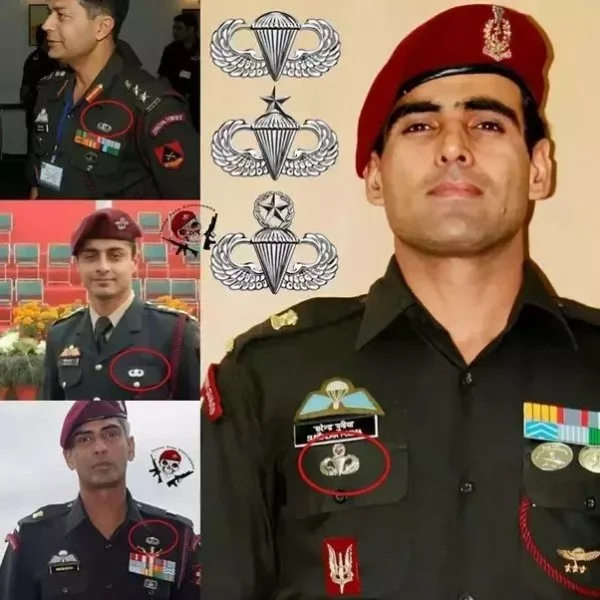 Awarded to the military personnel of any service who complete the US Army Basic Airborne Course at Fort Benning, Georgia.
7. US Military Freefall Parachutist Badge​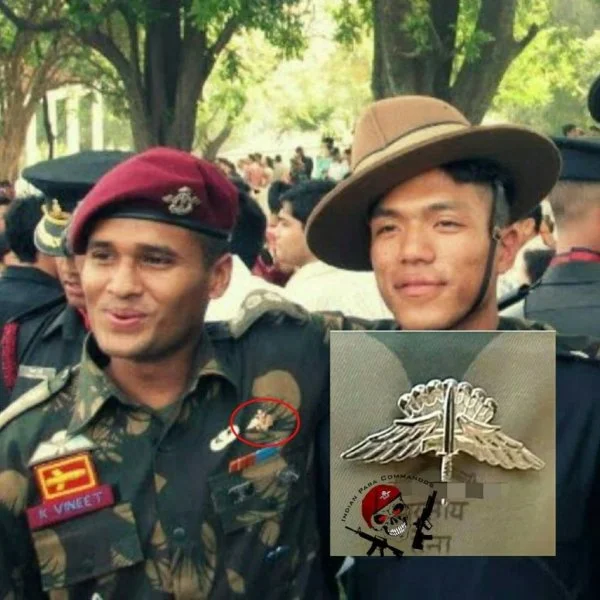 To earn the Military Freefall Parachutist Badge, the military member first must receive all necessary ground training, already have earned the Military Parachutist Badge (jump-qualified).
They also must have completed the requisite freefall (night, combat equipment, oxygen) jumps and graduate from the Military Free-Fall Parachutist Course from the U.S. Military Free-Fall School (MFFS) operated by the USASOC's John F. Kennedy Special Warfare Center and School, 1st Special Warfare Training Group (Airborne), 2nd Battalion, Company B at the U.S. Army's Yuma Proving Ground (YPG) in Arizona, which is the USSOCOM proponent for military freefall.
8. Coveted Commando Dagger Badge​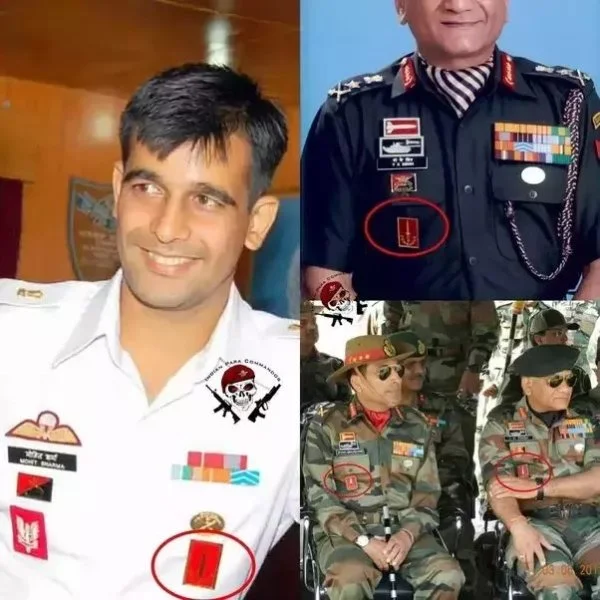 The physically robust infantry soldiers who reflect his performance at the 'Ghatak Course, where awarded 'Commando Dagger'.
Personnel attend training at the Commando Training Course in Commando Training Centre, Belgaum, Karnataka., Depending on their role and parent unit, the successful individuals often undergo specialized training in demolition, close quarter battle, navigation, rock climbing and heliborne assault.
Some operators are sent to High Altitude Warfare School and Counterinsurgency and Jungle Warfare School as well. However, most of them are not parachute qualified. It is mandatory for all infantry officers to pass the Commando Training Course.
9. Balidaan Badge​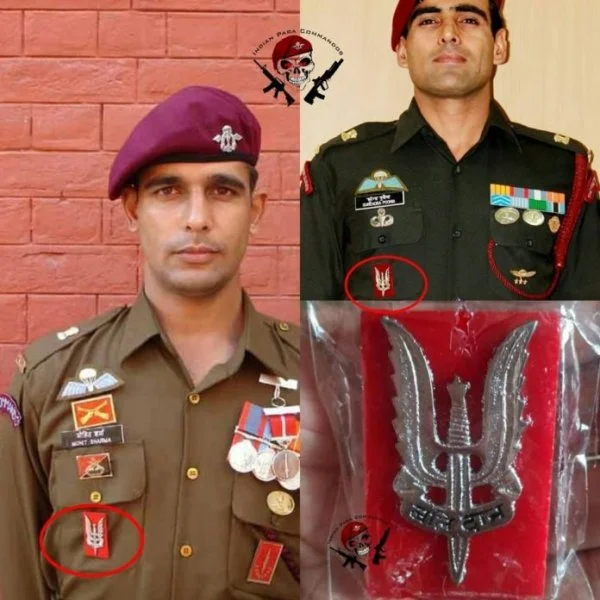 This badge is worn by the Para Special Forces. The Balidaan Badge is earned by just 4-5 volunteers out of selected 100. You really have to be the best to earn it.
The Balidaan Badge is only for SF badged members. This includes doctors posted in the unit and has completed probation and service requirements. It is also awarded for first confirmed kill.
Last edited: