What is the first thing that comes to your mind when you hear the word "Special Forces" ? You might think about special weapons , special equipments , and probably the various covert, counter terrorist, and other specialized operations they undertake. What makes Special Forces , special is their raw courage and will to sacrifice their lives for the sake of nation.
These real-life men of steel undergo an insane training period to perform special tasks and they make up a elite core of men who are mentally tougher, physically stronger, and ardently committed to serving our country and protecting our freedom. They form the most unique, unconventional, combat arms organization. Today we will share the tales of few men of these Special Forces which the current youth should know about and try to emulate :
1. Major Udai Singh​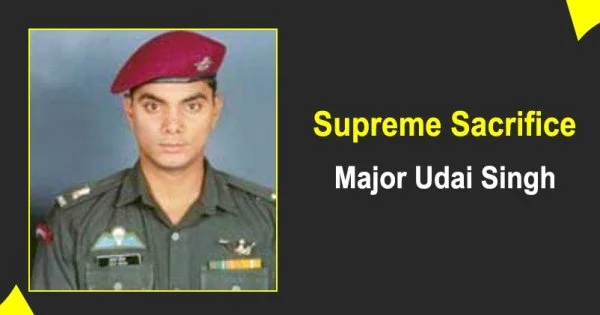 Born on 2.15 pm on Monday October 7, 1974 in Allahabad , he excelled in games & sports & other extra curricular activities as a child. He aspired to be one among the Special Forces of the Indian Army and his ambition was partly fulfilled on passing out from the IMA in June 1997. He was commissioned into the first battalion of the Parachute Regiment. He later volunteered for Special Group and he became one of them.
While on line of duty during a search and destroy operation in the general area at 0300hrs on 29th November 2003 they came face to face with terrorists which resulted in a deadly fire fight during which, the officer sustained gun shot wound in the neck, while his buddy sustained multiple gun shot wounds. Displaying extraordinary courage, with utter disregard to personal safety, the officer continued to close in with the terrorists, killing one terrorist and wounding another. Major Udai Singh then helped extricating his fatally injured buddy before succumbing to his injuries.
2. Major Amit Deswal​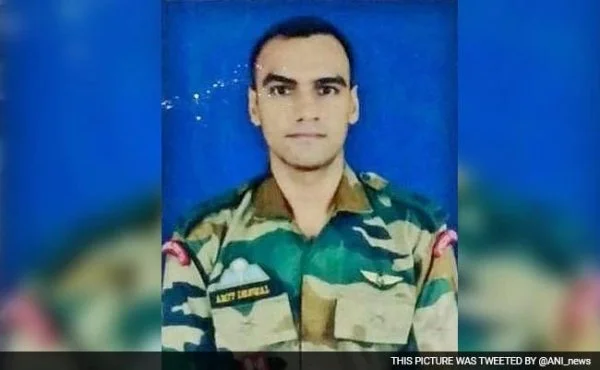 He was another operative from the elite Special Group who was commissioned in Indian Army on 10 Jun 2006 into Regt Of Arty. He then joined Para SF and also won 'Commando Dagger – Best Student' at 8 yrs of service during Ghatak course. Duing Op Hifazat II in Jan 2016 he was martyred in an encounter with Zeliangrong United Front (ZUF) insurgents in Manipur's Tamenglong.
3. Major Sandeep Unnikrishnan​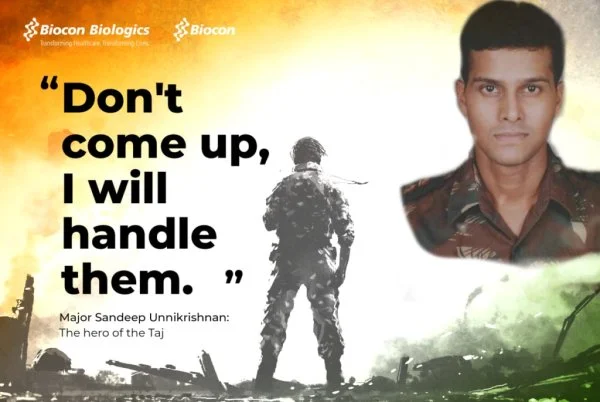 His last words continue to haunt me: "Don't come up, I will handle them." One of the NSG brave hearts who led the Operation Black Tornado to flush out terrorists from Taj Hotel he made the supreme sacrifice for nation on 28 November 2008 .
Part of elite NSG-SAG, his team came under intense hostile fire during the commando operation in which one of his team members got grievously injured.
Major Sandeep pinned down the terrorists with accurate fire and rescued the injured commando to safety. In the process, he was shot in his right arm. Despite his injuries, he continued to fight the terrorists till his last breath.
4. Captain Pawan Kumar​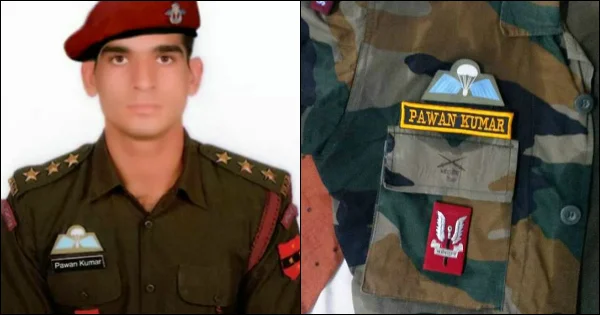 An operative of elite 10 Para SF, Pawan Kumar has inspired many youths to join forces. Born on Army Day , January 15, 1993 he was a degree holder of Jawaharlal Nehru University (JNU) in Delhi. Martyred on 21 Feb 2016 during EDI encounter he made the the supreme sacrifice while fighting valiantly with the militants in the encounter.
In his last Facebook post, he said, "
Kisiko reservation chahiye to kisiki ko azadi bhai. Humein kutch nahin chahiye bhai. bas apni razai
." (Some want reservation and some want independence. I do not want anything, except my blanket.)
5. Major Mohit Sharma​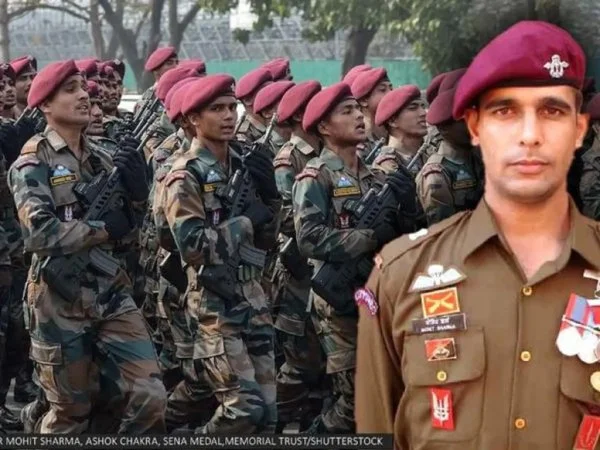 An elite operative of 1 Para SF he was born on 13th January 1978 at Rohtak. He left engineering to join NDA in 1995 where he was a boxing champion in the feather weight category and also a good swimmer.
After passing out of NDA he joined 5 Madras and then served in 38 RR. In 2003, he joined 1 Para SF and also served as an instructor at the Commando Wing Belgaum for 2 years.
On 21 March 2009, Major Mohit Sharma laid down his life where he was shot in his chest after terrorists started firing on his assault team. He not only rescued two of his mates but also killed 4 terrorists. For this he was posthumously awarded the Ashoka Chakra.
6. Captain Sajjan Singh Malik​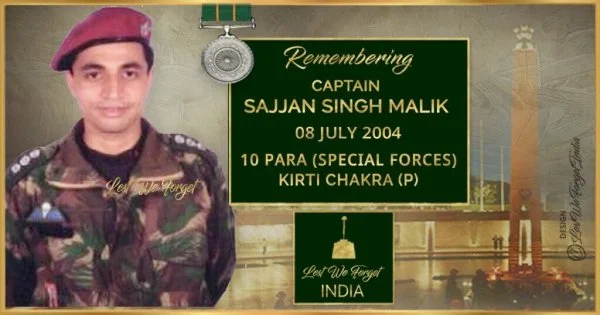 An operative of 10 Para SF, he laid down his life fighting terrorists on 7 July 2004 for which he was awarded with Kirti Chakra posthumously. He killed three terrorists in the encounter, before dying. Capt. Malik was from Rajasthan's Churu district and commissioned into the Special Forces in December 2001 after passing out from the Indian Military Academy.
7. Lance Naik Mohan Nath Goswami​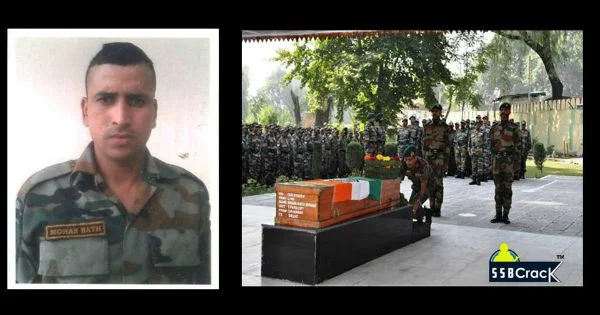 An elite operative of 9 Para SF, he died a hero's death battling Lashkar-e-Tayiba terrorists in the jungles of Kashmir. He once said that he will kill 10 terrorists before dying and he did. He was involved in COIN ops in Kashmir and in three operations where 10 militants were killed and one captured alive.
He was martyred on 3 September 2015 in Kupwara, Kashmir while fighting four terrorists. During the encounter he not only killed two terrorists, but also assisted in neutralizing the other two and saved the lives of three of his wounded colleagues.
8. Shabir Ahmad Malik​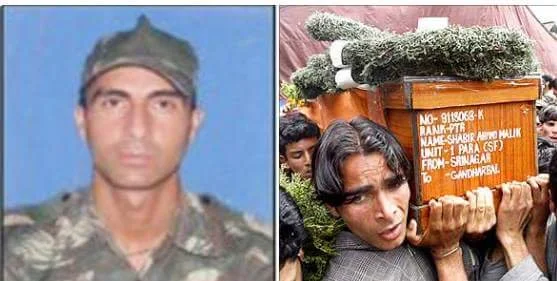 Part of the elite 1 Para SF he was martyred on 21 March, 2009 when the terrorists opened fire on them and he received gunshot wounds. During the encounter he lobbied grenades, killed a terrorist at point blank range and killed another militant in hand-to-hand combat. He was from Kashmir and a fierce patriot and he displayed exceptional courage and made supreme sacrifice for the nation.
9. Corporal Jyoti Prakash Nirala​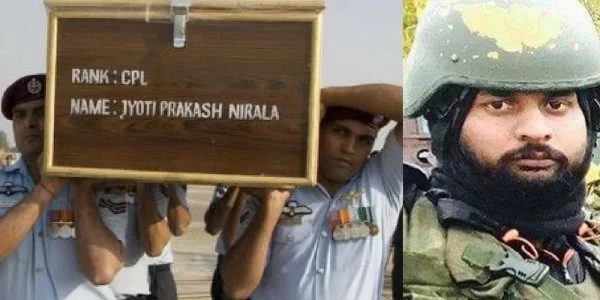 An Indian Air Force Garud Commando, he was martyred during Bandipora gun fight on 18th November 2017. A resident of Bihar Rohtas District, he joined the IAF in 2005. According to many sources he killed 3 militants single-handedly. Jyoti Prakash Nirala led showcased his bravery and valour at the highest level and he is now survived by his wife Sushma Nand and a three-and-a-half-year-old daughter Jigyasa Kumari.
10. Major Sudhir Kumar Walia​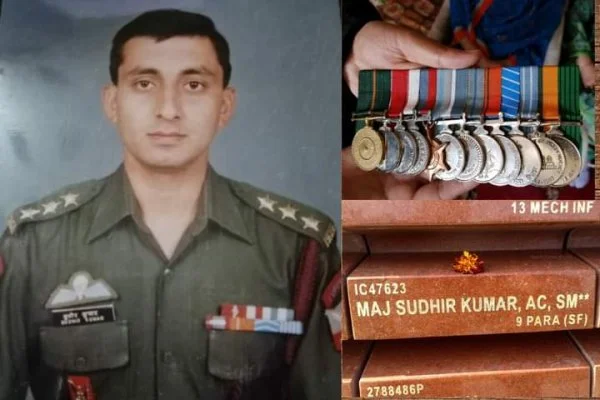 One of the legends of Para SF , he was part of 9 Para SF where he conducted various operations be it covert or overt in Kashmir valley. Martyred on 29 August 1999 he killed nine of the twenty terrorists single-handedly . He was known as 'Rambo' and he was born at Kangra district of Himachal Pradesh. He graduated from Indian Military Academy (IMA) in 1988 as an officer and joined the 4 Jat Regiment.
He also served in Sri Lanka with IPKF and also went to United States for a specialised course. Major Sudhir Walia was awarded Sena Medal twice for his exceptional service to the nation and then the nation's highest peace time gallantry award "Ashok Chakra" posthumously.
Youth of India should try to emulate these real life heroes who laid their life for a greater good : for the sake of nation. It is said : "And how
can man die better
than facing
fearful odds
, for the
ashes
of
his fathers
, and the
temples
of
his Gods
?"
Last edited: